JSCC Admissions
James Sprunt Community College operates an "Open Door" admissions policy that does not impose restrictive standards for admissions and is open to all those 18 or older or whose high school class has graduated. (Those between 16 and 18 years of age may be admitted when special needs are shown. Contact the Admissions Specialist).
The College serves all students regardless of age, race, color, creed, sex, handicap or national origin. James Sprunt Community College is not approved for attendance of students with F, M or J visas. For more details regarding our "Open Door" policy and Admissions requirements, please view our current College Catalog.
All applicants (with the exception of Duplin Early College High School and Career and College Promise applicants) must complete a Residency Determination request to determine their tuition status (in state or out of state) prior to completing and submitting an Admissions application.
Click here to complete your Residency Determination: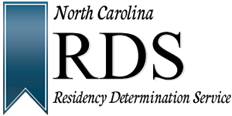 Click here to complete your JSCC Admissions Application:




Contact the Admissions Office
Admissions Specialist
Wanda Edwards
James Sprunt Community College
PO Box 398
Kenansville, NC 28349
p: (910) 296-6078
f: (910) 296-1222
/admissions